The Animals of Tubridge Ranch
Introduction to the Animals
The support, acceptance, guidance, and perspective found at Tubridge Ranch begin with the empathetic reflection provided by a very special herd of horses, one pony, and a growing assortment of carefully selected dogs, rabbits, chickens, and goats. 
Our animals are respected members of our staff, with specialized skills and personalities all their own.  You can get to know some of them below…
Animal Bio's
Pony Boy
"Pony" is a 30 year old Sheltand pony. He has been a member of our family for many years. He was a show pony and is trained in English, jumping, and driving. He has taught many children to ride and his gentle manner builds confidence in even the most fearful client.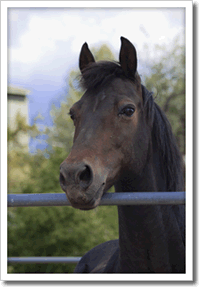 Valley Oaks Patrick K
"Patrick" is a 15 year old Morgan gelding. We have owned Patrick since he was a young colt. He has had an extensive show history and holds many top awards for Huntseat, English Pleasure, and trail competitions. He is known as the mischievous one, showing lots of personality and innocent contrariness. His individuality brings a key element to our therapy program.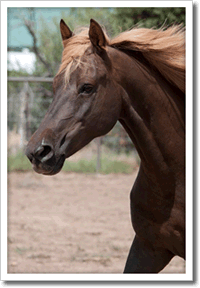 Katrina May
"Katrina" is the newest member of Tubridge Ranch. She is a 10 year old Morgan mare, and granddaughter of Nick. She looks like her grand daddy's twin, showing the beauty and grace of his bloodlines. She has a lovable personality, though requires some time to warm up to a new person. This aspect of her character brings a uniqueness and richness to the therapy program.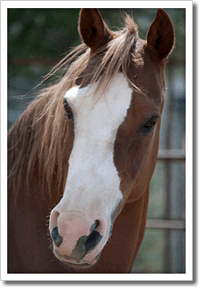 Glory
Glory wears her heart on her sleeve. She has a bold yet sensitive nature making her an excellent addition to our therapy team. Therapy is new to her, but she has assimilated well to the various groups and activities that have been presented to her. She is making friends with the Tubridge herd and seems very at peace at her new home.